International Day for the Elimination of Violence
15 Nov 2022

What does November 25 mean for household employees?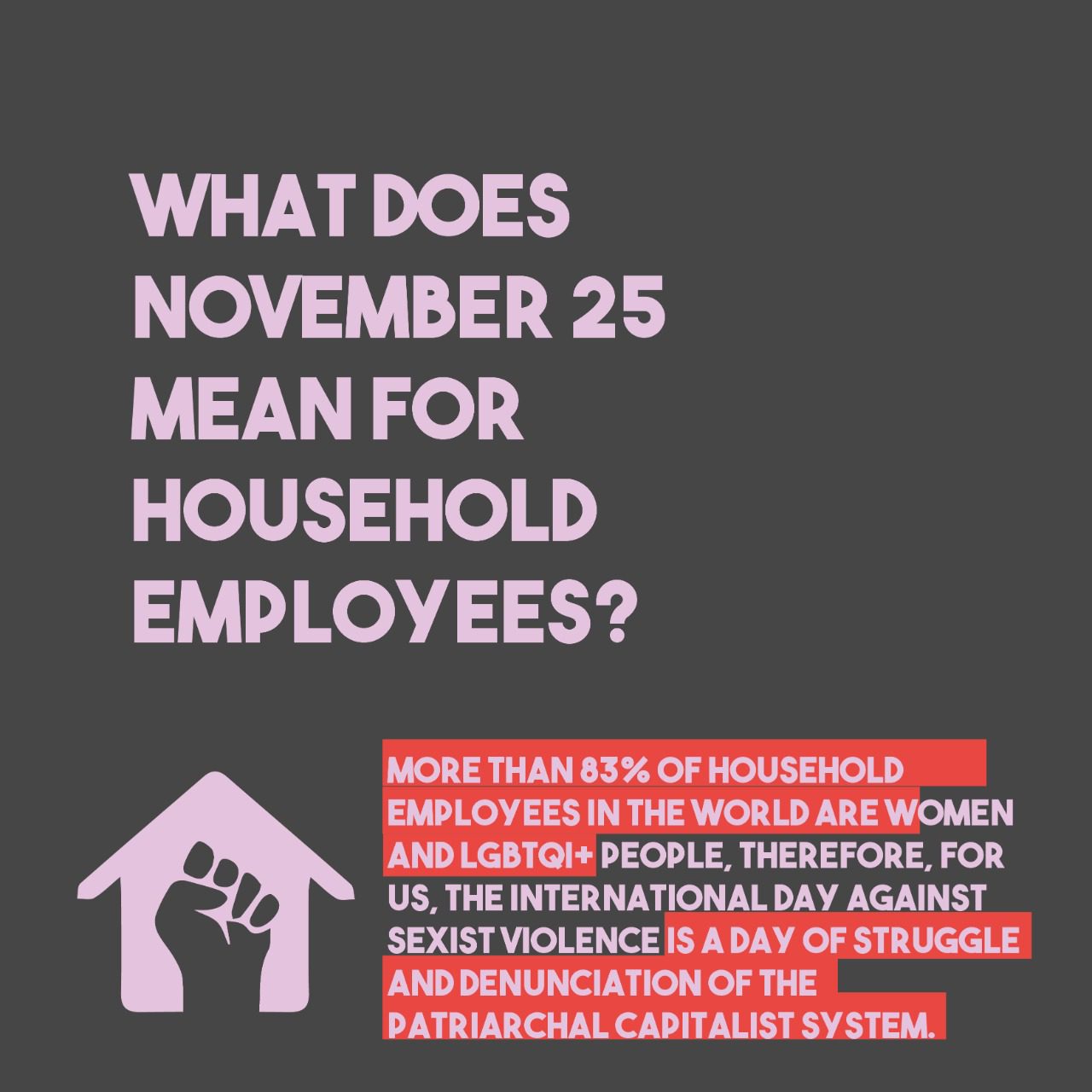 This November 25, household employees from different countries bring together their demands in this document as part of the women's and feminist movement for a life free of sexist violence. Here they point to the specific forms of violence that they experience and call for revaluing the work that sustains the world that they carry out.
This material was elaborated by household employees in Argentina, Chile, Paraguay, Honduras, Mexico, Germany and Spain who have been working together for over a year and a half with the support of the Global Feminism Program of the Rosa Luxemburg Foundation.
https://www.instagram.com/p/ClYvEggKgIB/?utm_source=ig_web_copy_link