Let´s stop the EU-Mercosur agreement!
At 8 p.m. (CEST) this Friday we will be presenting on our Youtube channel the Spanish version of the report of the European Union-Mercosur Association Agreement, entrusted to the authors Luciana Ghiotto (TNI, UNSAM/CONICET, Attac Argentina) and Javier Echaide (UBA/CONICET, Attac Argentina) by MEPs Anna Cavazzini and Yannick Jadot from the European Green Parties block (Greens/EFA in the European Parliament), with coordination by the German NGO Powershift.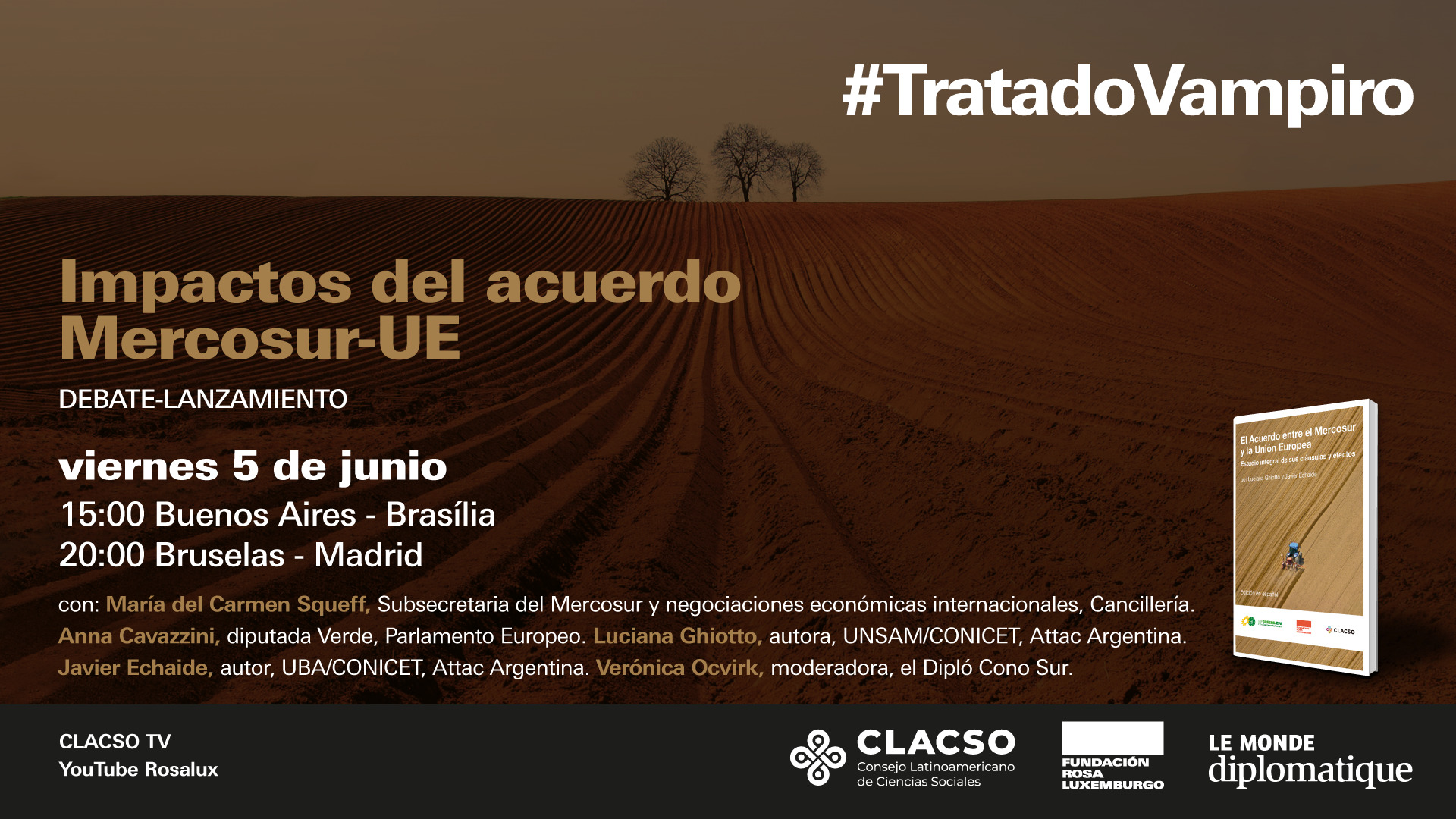 This agreement clearly shows the harmful direct and indirect impact on the well-being and protection of the rights of the social majority and nature. The agreement analyzed is, again, the perfect example of how governments negotiate trade agreements behind the backs of citizens with little democratic control or scrutiny, paying for the disconnection between politics and demos, between the people and governments captured or complicit in market authoritarianism.
María del Carmen Squeff, Undersecretary of Mercosur and international economic negotiations from the Argentine Ministry of Foreign Affairs and the Green MEP Anna Cavazzini will discuss the report with the authors. Verónica Ocvirk from Le Monde diplomatique Cono Sur will moderate the debate.
Join the event here (Spanish only, sorry)
Download the report here.