León Gieco & Roger Waters
07 Jul 2020

Solidarity with Argentine activists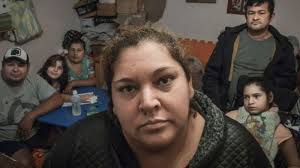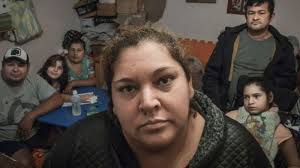 Villa 31 (Padre Mugica) in northern Buenos Aires, with some 70.000 inhabitants, has been one of Argentina's most vulnerable slums during the Covid-19 crisis.
Gerhard Dilger
Activist Ramona Medina from our allies of the grassroots organization La Garganta Poderosa, who had denounced the lack of water in Villa 31 in early May, died a few weeks later.
"La memoria" is one of León Gieco's most popular openly political songs. León Gieco, who started his singer-songwriter career in the early 1970s, has been compared to Bob Dylan – indeed, his classic anti-war song "Hombres de hierro" from 1972, echoes "Blowin' in the wind". This new version with young musicians organized by Musizap Foundation is his homage to Ramona Medina.
The first famous musician to dedicate a song to her was Roger Waters, who has a long relationship both with Villa 31 and with La Garganta Poderosa. He also dedicated his moving new version of "We Shall Overcome" to Ramona.
Today, the situation in Villa 31 is more or less under control, as it continues to be in Argentina (the situation is by far more dramatic in Brazil and Chile). The most critical areas continue to be the city and the metropolitan area of Buenos Aires, but in Latin America, Argentina, together with neighbouring countries Uruguay and Paraguay, has the best record in dealing with the pandemic. Left-of-centre President Alberto Fernández' cool-headed handling of the Corona crisis has earned him the solid and continued support of more than two-thirds of the population.
P.S. With these "Argentine" Corona Chronicles, we are taking up and carrying on the great project from our comrades in Brussels.