Chile
13 Jul 2021

The Feminist General Strike Is On!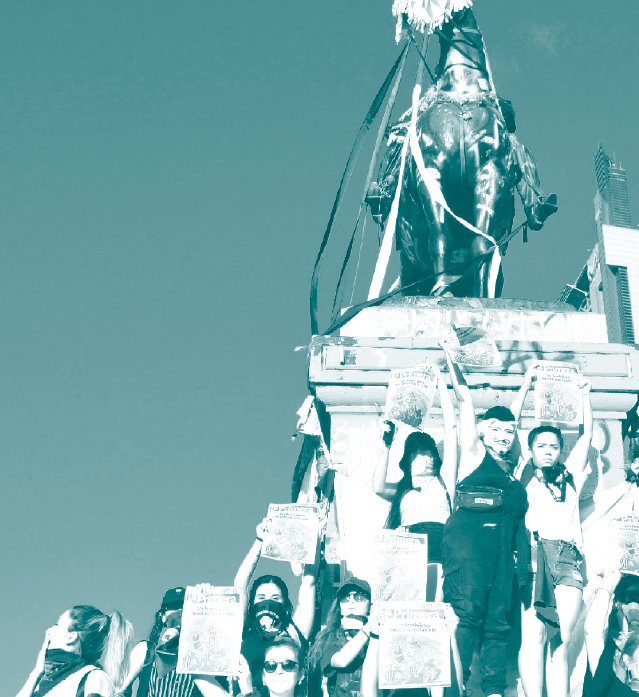 Transnational collective reading
"These pages are a pure and fresh feminist memory of a revolt in motion. In the two years recounted here – from the beginnings of 2018 to the preparation of the strike 8M until 2020 – we see an enormous force of organization being built, an unprecedented capacity for mobilization and an intense desire to transform everything. Text by text, action by action, meeting after meeting." Ni Una Menos, Argentina.
The Rosa Luxemburg Stiftung presents a selection of texts from the book "The Feminist Strike Is On!" (La Huelga General Feminista ¡VA!), compiled and edited by the March 8 Feminist Coordinating Committee (Coordinadora Feminista 8M) and the editorial Tiempo Robado in Chile, originallz published in Spanish. These textes are fundamental for a wider public to learn about an be moved by the reflections that arose in the heat of the feminist revolt in this South American country.