The Rosa Luxemburg Stiftung is a political education institution with offices in Africa, the Americas, Asia, Europe and the Middle East. We seek to contribute to the construction of a more democratic and egalitarian society, promoting research, reflection and debates on capitalism alternatives. We advocate for a dialogue between the North and the Global South, based on equality. With the help of the Historic Centre for Democratic Socialism in Berlin, it also documents important historical events and achievements of the entire political left.

Since its foundation in 1990, the Foundation's work has connected to the legacy of its namesake, the Polish-German socialist leader Rosa Luxemburg, and seeks to represent democratic socialism with an internationalist approach. We are committed to a radical perspective that emphasizes public awareness and social criticism, we adhere to the tradition of workers' and women's movements, as well as anti-colonialism and anti-racism.

We are one of the German non-profit political foundations, linked to the Left Party (Die Linke, in German). Since 2000, our international cooperation and solidarity initiatives have been supported by the Federal Ministry for Economic Cooperation and Development and the Ministry of Foreign Affairs of Germany. Our Scholarships Department supports young academics from all over the world with financial grants and other forms of assistance, seeking to develop and expand the concept of political education, emphasizing a critical analysis of society as our central task.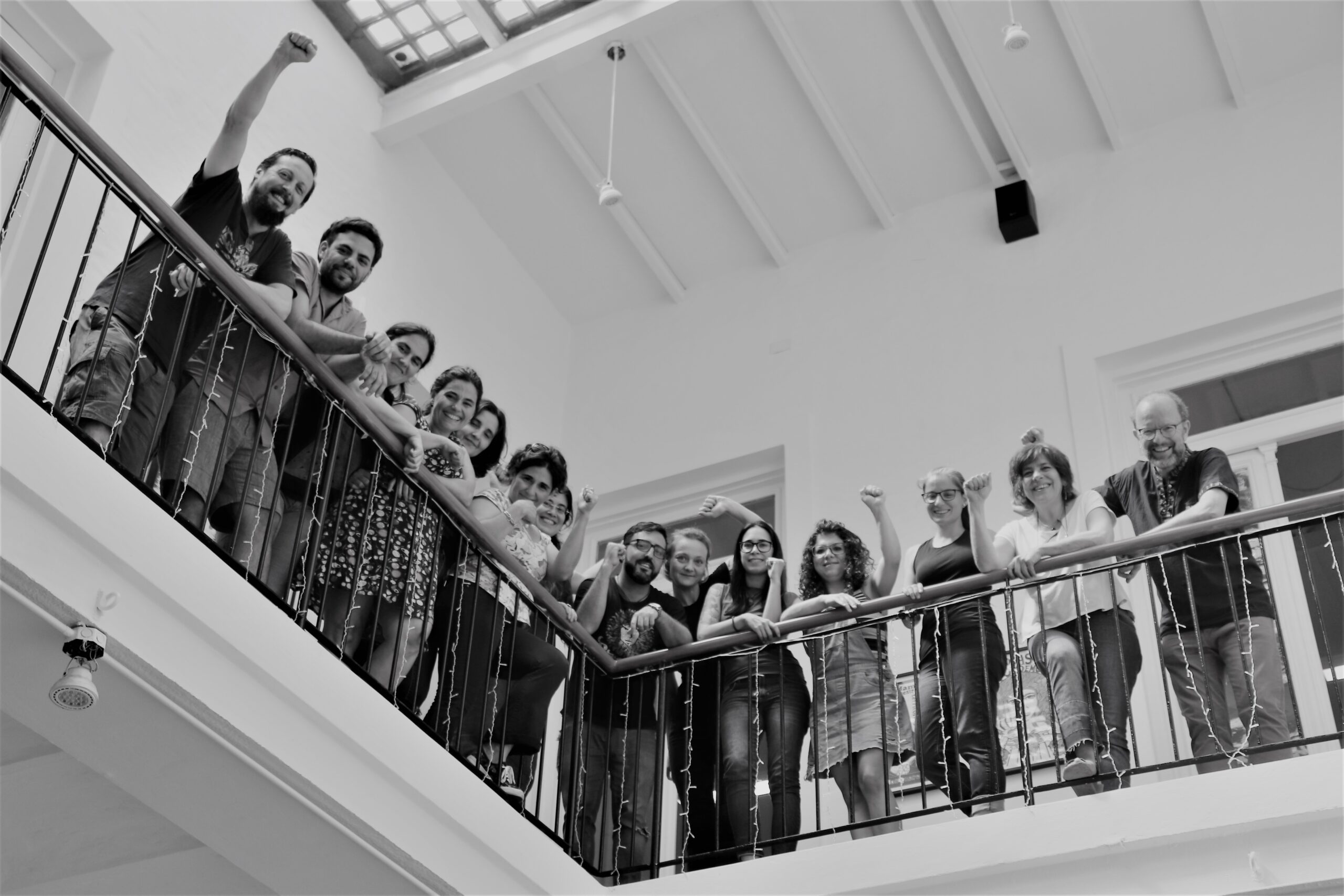 The Southern Cone Regional Office
We work in Argentina, Chile and Uruguay. We arrived in Argentina in 2015 and opened our new office in central Buenos Aires in 2019. Our main areas of work are: democracy and human rights, feminism, trade unionism and ecosocialism.

Gerhard Dilger – director
Alex Wischnewski – global feminism programme coordinator
Ana Cea – financial administrator
Ana María Vásquez – project coordinator
Diego di Risio – project coordinator
Florencia Puente – project coordinator
Mauricio Rutilo – administrative assistant
Nadia Rodríguez – assistant
Patricia Lizarraga – project coordinator
Sebastián Sesar – financial assistant
Soledad Vogliano – communication coordinator
Tatiana Velehorski – project assistant
Virginia Parodi – office coordinator
The Foundation in the world

Head office, Berlin/Germany
President: Dagmar Enkelmann
Executive director: Daniela Trochowski
Director of the Centre of International Dialogue and Cooperation: Boris Kanzleiter
Franz-Mehring-Platz 1
10243 Berlin
Andean Region, Quito/Ecuador

Mexico,Central America and Cuba, México D.F.

Brazil and Paraguay, S

ã

o Paulo

US/UN, New York


NORTE DE ÁFRICA, Túnez/Túnez

ÁFRICA OCCIDENTAL, Dakar/Senegal

ÁFRICA ORIENTAL, Dar es Salam/Tanzania

ÁFRICA AUSTRAL, Johannesburgo/Sudáfrica

ISRAEL, Tel Aviv

PALESTINA, Ramallah

LIBANO, SYRIA, JORDANIA E IRAK, Beirut/Libanon
SURESTE ASIÁTICO, Hanói/Vietnam
director: Philip Degenhardt
[email protected]
rls-sea.de

ASIA ORIENTAL, Pekín/China
director: Jan Turowski
tel.: +86 10 8532 4610

ASIA DEL SUR, Nueva Delhi/Índia
director: Stefan Mentschel
[email protected]
www.rosalux.in

SUDESTE DE ASIA, Manila/Filipinas
directora: Liliane Danso

ASIA CENTRAL, Almaty/ Kasachstan
directora: Marlies Linke

RUSIA/ASIA CENTRAL/CÁUCASO, Moscú/Rusia
directora: Kerstin Kaiser
[email protected]
www.rosalux.ru

EUROPA CENTRAL Y ORIENTAL, Varsovia/Polonia
director: Holger Politt
[email protected]
www.rls.pl

REPÚBLICA CHECA, ESLOVAQUIA, HUNGRÍA, Praga/ República Checa
directora Joanna Gwiazdecka
[email protected]

SUDESTE DE EUROPA, Belgrado/Serbia
director: Krunoslav Stojaković
[email protected]
www.rosalux.rs

GRECIA, Atenas/Grecia
directora: Maria Oshana
[email protected]
rosalux.gr

UNIÓN EUROPEA, Bruselas/Bélgica
director: Andreas Thomsen
[email protected]
http://rosalux-europa.info