Economic Violence
25 Jun 2021

"If our lives don't matter, produce without us"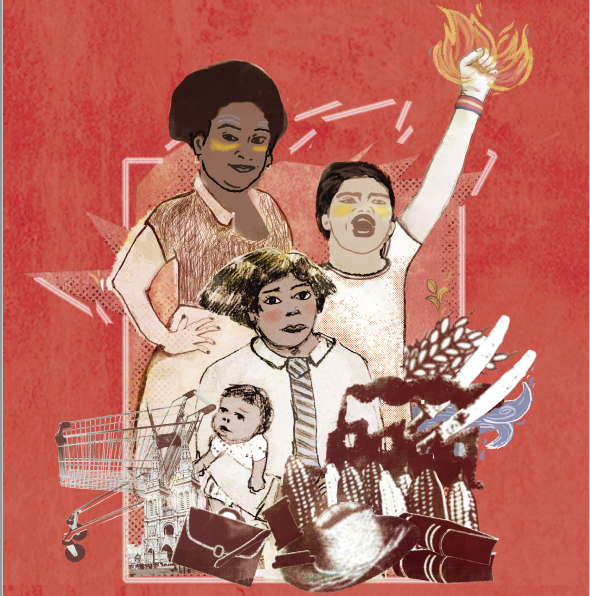 Feminist Reflections on Economic Violence
What is the connection between economics and violence from the perspective of feminist movements and theory from the Global South? This text helps construct an understanding of different forms of violence, not as isolated events, but rather as a global phenomenon, which is territorially anchored in the alliance between capitalism, patriarchy, and coloniality.
This analysis becomes urgent in the context of a social and health crisis that has led to increased extractivism, wealth concentration, the precarization of life and digital and state control of the population. With the pandemic, and the measures adopted in response, violence has been exacerbated in all spheres of life: institutional, labor, political, media, digital, environmental; and in all its different expression: physical, economic, symbolic, sexual, psychological, those primarily suffered by women, children, and LGBTQI+ persons.
In this scenario, the theoretical and political contributions that make it possible to privilege the popular management of the crisis and the power of anti-capitalist feminisms for constructing other possible worlds are more important than ever.
International presentation of the book: "If our lives don't matter, produce without us", 17.11.2021
In the context of the month of the international struggle for the elimination of sexist violence, we invite you to the presentation of a key book to understand the structural and economic basis that sustains it, and to think feminist alternatives. We talked with the authors and also with two guests: Kumudini Samuel is a member of the DAWN Executive Committee, she is from Sri Lanka, co-author of the recent book The Political Economy of Conflict and Violence Against Women. Javiera Manzi A. Sociologist and feminist activist, member of the Coordinadora Feminista 8M in Chile.
Book available online:
Portuguese: https://rosalux-ba.org/pt-br/2021/10/20/se-nossas-vidas-nao-valem-entao-produzam-sem-nos/
Spanish: https://violencia-economica.rosalux-ba.org/una-mirada-feminista-sobre-la-violencia-economica/
German: https://rosalux-ba.org/de/2021/05/19/oekonomische-gewalt/